Here Are Some Sweet Bakeries near Rockwall TX

Whether you're preparing for an upcoming special occasion or you'd like to treat yourself every once in a while, we would like to introduce you to three rather unique establishments near Rockwall, TX, that are sure to have just the sugary goodness you're after. Go ahead and take a peek at what the Brownie Cottage, Latham Bakery, and SweetFace Sugar Shoppe & Bakery each have in store for you.
The Brownie Cottage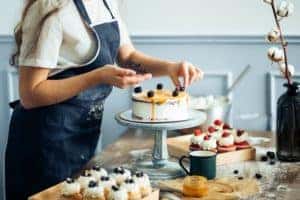 The Brownie Cottage is your destination for brownies. They have 40 different varieties! To name a few, there's the S'mores Graham Cracker Brownie & Mallow, Cranberry Zing, Turtle brownie, and the Classic Chocolate Brownie.
Here's a little bit of what else the Brownie Cottage has to offer:
Breakfast Kolaches. Packed with a ton of sausage, you can count on these to be made fresh every morning.
Cinnamon Rolls. Also made fresh daily, these are hand rolled and topped with your choice of browned butter or caramel.
Breakfast Pot Pie. The Breakfast Pot Pie is made with fresh dough and chock full of peppers, bacon, cheese, sausage, grits, and eggs.
Go to The Brownie Cottage's Facebook page to see what's on the menu and to get a taste of what you can expect when you stop by.
Latham Bakery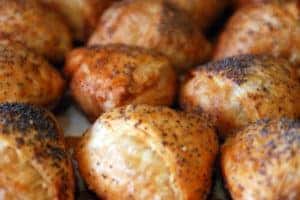 Whether it's for a slice of unforgettable cake or a flavorful pastry with which to start the day, Latham Bakery is sure to be one of your favorite spots. They feature a wide assortment of breakfast, lunch, cakes, and confections.
See below for a sample of their handiwork:
Pecan Sticky Bun. For this breakfast favorite, a sweet candied pecan syrup is luxuriously smothered over a cinnamon roll-style bun.
Spinach & Goat Cheese Quiche. This quiche features a croissant crust stuffed with a delightful combination of egg, spinach, and goat cheese.
California Club Sandwich. When you stop in for lunch, try this filling sandwich that consists of your favorite bread stuffed with ham, turkey, bacon, avocado, cheddar cheese, tomato, arugula, and mayonnaise.
Visit Latham Bakery on Facebook for a preview of all their delightful creations.   
SweetFace Sugar Shoppe & Bakery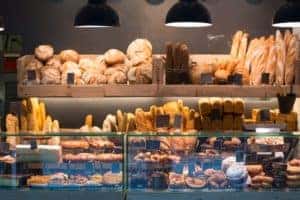 SweetFace Sugar Shoppe & Bakery specializes in a wide array of items that include pies, cheesecake, cupcakes, cakes, and cookies. This custom bakery is available for a variety of occasions from birthday parties to weddings.
Following is a glimpse of what they're able to cook up:
The Cranky Lady. You'll swear your grandma made this delectable pie that's filled with traditional buttermilk custard.
White Chocolate Raspberry cupcake. This is one of their specialties. It consists of white chocolate cake, raspberries, and white chocolate buttercream.
Sunny Boy. How about a cookie? Sunny Boy features a citrus glaze drizzled over a lemon sugar cookie.
To get an idea of what SweetFace Sugar Shoppe & Bakery can do, go to their Facebook page.
Your Taste Buds Will Thank You
If you've read enough about these fabulous Rockwall, TX, area bakeries and want to get a taste, why not stop by all three? We're sure the Brownie Cottage, Latham Bakery, and SweetFace Sugar Shoppe & Bakery will all be happy to see you.