Rockwall's Three Best Breweries

On the hunt for a local brewery that serves up delicious cold brews that you can't find anywhere else? You're in luck! Those in the Rockwall area are just around the corner from Hemisphere Brewing Co., Thirsty Bro Brewing, and Woodcreek Brewing Company. Read ahead to see what these breweries have on tap for you!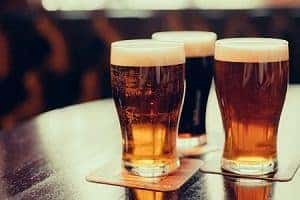 The idea to found Hemisphere Brewing Company came about one night when a couple of musicians got together in their garage and had a brew-filled conversation about flavor and fermentation. Wanting to grow and learn as much as possible about the brewing process, this group decided to fuel their passions and dive headfirst into this new journey.
What came next was the establishment of Hemisphere Brewing Co. where you can now find a lineup of uniquely crafted beers. Sip a Straight Dope Northeastern IPA, a Superfleek Coffee Porter, or a Gnarlacious English Pale Ale—and those are just some of the tasty beers they offer!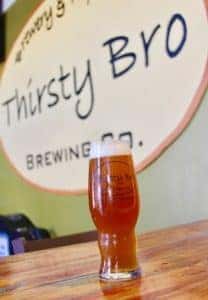 The family-owned and -operated Thirsty Bro Brewing Company was founded by two bros with a shared passion for unpretentious craft beer that tastes good. This brewery uses a wide variety of ingredients to create their signature brews, including the finest hops, grains, and fruits that they can find.
Thirsty Bro Brewing Company brews 15 different kinds of beer year-round, 465 gallons at a time. Stop by their taproom for a glass of Bro'd Trip, a British style India Pale Ale, or Sweet Cherry Blonde, which mixes cherry flavor and a hint of honey for the perfect summer brew.
The Woodcreek Brewing Company team is big on Texas pride. These born and bred Texans are proud to serve those of Rockwall with real Texas beer that's handcrafted and brewed right in Rockwall. They work hard to create beers that can be enjoyed by both casual drinkers and beer enthusiasts.
Woodcreek Brewing Company brews six signature beers that can be enjoyed either at the taproom or by the can. Enjoy a light and refreshing Mexican-style Lakeside Cerveza, a New Horizon American Wheat, or a Forefathers Belgian Style Strong Ale.
Hoppy Sipping!
Enjoy your cold one at Hemisphere Brewing Co., Thirsty Bro Brewing, or Woodcreek Brewing Company!