Dance Schools in Rockwall TX
Dancing has long been one of the most popular forms of self-expression. If you're looking to get your dancing shoes on and get back out on stage, you have three spectacular dance schools to choose from in the Rockwall area.
On this page, you'll find more information about what CK Studio, Dance & Arts Connection, and Royalty Dance Academy have to offer. Keep reading to learn more!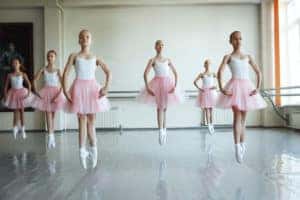 At CK Studio, dancing is much more than a way to express yourself and stay in shape. The dancers at CK Studio are part of a community that supports and loves each other to help them meet and exceed their own personal dancing goals. Whether you're looking to enroll your tiny tot or get back out there as an adult, there's a place for you in the CK Studio dancing community.
Dance & Arts Connection was founded to help bring out the artist in everyone in the form of dance. No matter what kind of dance you're interested in, the Dance & Arts Connection team can cater to your needs with a wide variety of classes. Keep it classic with ballet or tap dancing lessons, or branch out with hip hop dance classes.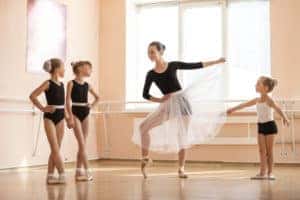 Royalty Dance Academy started as just a dream in 2005 and now they're dedicated to helping dancers all over the Rockwall area make their own dancing dreams come true, too. Royalty Dance Academy offers a variety of classes and programs including Ballet Royal, dance teams, and summer camps for kids of all ages. You can even take their Broadway Bound class and learn dance choreography from your favorite Broadway shoes like "Chicago" and "Newsies".
Get Your Dancin' Shoes On!
Now that you have a better idea of what three of the best dance studios in Rockwall have to offer, it's time to get your dancing shoes on. Get in touch with CK Studio, Dance & Arts Connection, or Royalty Dance Academy to schedule a class today!