The Three Best Ice Cream Shops near Rockwall

There's no other craving like the one you get when you want ice cream. Next time you're in the mood for some ice cream, you'll have three great ice cream places to choose from near Rockwall. Read ahead to learn more about Chills 360, Dream Rolls Ice Cream, and The Sweet House!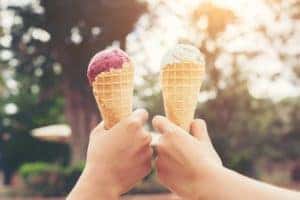 Chills 360 was founded with the aspirations of spreading the deliciousness of Thai-inspired ice cream rolls to sweet lovers near Rockwall. Here, you'll get the same sweet ice cream but in the unique form of rolls rather than scoops on an ice cream cone.
First, you pick your ice cream flavor, which they'll squirt onto a very cold pad and scrap it off into fresh and delicious rolls. Then, you'll pick your own toppings like candy, nuts, and an array of sauces. Stop by to create your own crazy combination!
Dream Rolls Ice Cream offers up an extensive menu of tasty and unique rolled ice cream dishes that you won't find anywhere else. Using special Thai techniques, the Dream Rolls team scrapes up fresh ice cream rolls that are topped with a wide variety of traditional and out-of-this-world toppings.
Try their Class Bowl which features whipped cream, bananas, Nutella, and coconut. Or, create your own concoction with three base flavors to choose from, a variety of toppings like M&Ms and fresh fruit, and sauces to finish it off.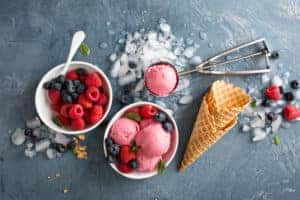 The Sweet House was founded and is operated by a couple of lifelong lovers of ice cream. Chris and Meredith Davis established this ice cream shop to share their one-of-a-kind ice cream recipe that has been passed down through their family for over a hundred years.
Head to The Sweet House for a cone of their house signature flavor, Salted Caramel. Or, indulge in one of their many other unique ice cream flavors like White Chocolate Chocolate Chip, Goat Cheese and Honey, and Lime Sherbet.
Enjoy Your Ice Cream!
Happy snacking at Chills 360, Dream Rolls Ice Cream, and The Sweet House