Best Spas near Rockwall, TX
It is always important to treat yourself to some rest and relaxation! Next time you are looking to reduce stress and rejuvenate your mind and body, one of these spas near Rockwall, TX, will do the trick!
Belfiore Salon & Spa
Facebook | Twitter | Instagram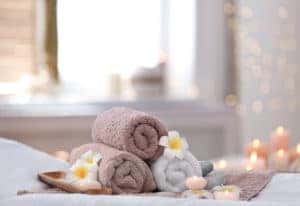 When you walk into Belfiore, you are greeted with a warm and calming atmosphere while also being provided with a luxurious experience at their full-service salon and spa.
They can color, cut, shampoo, and style your hair to your personal liking. You can also get a manicure and pedicure while you are there.
For all your spa needs, Belifore offers a variety of body therapies, facial therapies, and massages for a soothing experience. Even have your significant other join you for their Rendezvous for Two spa package, or give the gift of their Girl's Retreat or Gentlemen's Escape package.
After a day at Belifore, you will look and feel amazing!
Every Body Massage
Whether you are looking to get a massage for the ultimate relaxation or as a way of rehabilitation, Every Body Massage has a style of massage for whatever your individual preferences are.
Their Signature Massage is a great way for you to customize your massage just how you want it. Their therapist will focus on what you want to gain out of your session so you get the most out of your massage.
They also have massages ranging from their stress-reducing Aromatherapy Massage to their highly-effective Deep Tissue Massage.
You can also have your friends join with the group packages they offer.
Jour Salon & Spa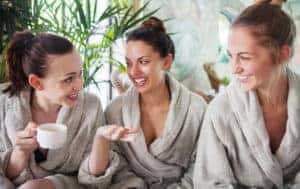 A one-stop shop, Jour Salon & Spa provides you with services for all your beauty and spa needs. From waxing to lashes to haircuts and treatments, they can help you with any salon needs you have.
Even book a massage for a comforting and tranquil time. Their Hot Stone Massage helps create positive energy flow and their Hydrating Body Polish uses essential oils during the massage to help exfoliate and refresh the skin.
They also have various spa packages from their Spa for Men to their Full Day of Beauty, which includes a day at Jour spent getting a manicure, pedicure, European Facial, Full Session Massage, and more!
Take a Personal Day!
Book an appointment at one of these spas near Rockwall, TX, and take some much-needed time to yourself with a massage!