The brakes are one of the most important parts of your vehicle. Without them, you wouldn't be able to drive safely. That's why it's so important to be able to spot problems with your brakes early on and then get them repaired as soon as possible.
For those looking for a "brake repair near me" in the areas of Rockwall, Terrell, Rowlett or Wylie, you can count on us at Rockwall CDJR. Read ahead to learn more about how to spot brake problems and how our helpful team of technicians can repair them for you!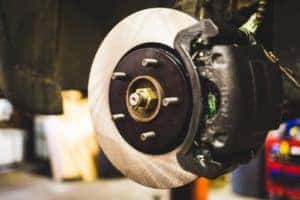 Common Symptoms of Bad Brakes
Thankfully, problems with your brakes are very easy to spot if you know the signs. The most common signs that you may need a brake repair include…
Unusual noises when you press on the brakes such as grinding, squealing, or squeaking
A mushy brake pedal or the need to press extra hard on the brake pedal to stop or slow down
Vibrations when you brake that can manifest in the brake pedal, steering wheel, or throughout the whole body of the vehicle
Your vehicle is veering to one side or the other of its own volition
Experiencing one or more of these problems is a good indicator that your brakes need some professional attention or need to be repaired.
Our Convenient, On-Site Brake Repairs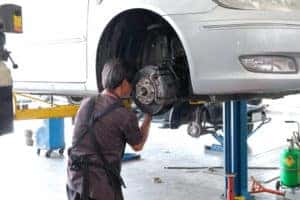 When you spot problems with your brakes, bring your vehicle to us. Our service center is staffed with a team of expertly trained and extensively experienced service technicians who can handle any problem you throw at them.
Whether you just need a new set of brake pads or extensive brake system repairs, you can count on them to get the job done right. We'll have things back to normal and have you back out on the road in no time.
Ready to Schedule Your Service Appointment?
Now that you know a bit more about brake repairs and how we do them at Rockwall CDJR, we hope you're ready to schedule your service appointment. Drivers in Rockwall, Texas and the surrounding areas should give us a call today!