Certified Pre-Owned Cars vs Used Cars

Trying to decide between a certified pre-owned (CPO) car and a traditional used car? You've come to the right place! At Dallas – Rockwall CDJR, we offer both types of vehicles, so we're experts in helping shoppers in the areas of Rockwall, Terrell, Rowlett, and Wylie find the perfect one for you. Read ahead to learn more about which one is the right one for you!
CPO Cars vs Used Cars: What They Have in Common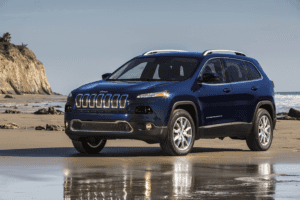 Certified pre-owned cars and used cars have a lot in common starting with the fact that they're both pre-owned. These types of vehicles have been owned and driven by at least one previous driver. Both types of models can be late model years as well and boast some of the newest features on the market.
However, there are quite a few things that set these two different types of vehicles apart. Below, you'll learn more about what the differences are between opting for a certified pre-owned vehicle or opting for a traditional used car.
The Benefits of Choosing a Certified Pre-Owned Car
Certified pre-owned vehicles set themselves apart from other used vehicles with their strict certified program standards. Each certified pre-owned vehicle must meet a list of requirements before it can become certified including:
Having under a certain amount of miles on the odometer
Being under a certain amount of years (i.e. manufactured six years ago at most)
Having a nearly spotless vehicle history report
Used cars can become certified if they meet these standards. However, not all used cars of high quality become certified even though they offer the same great value.
Another difference between certified pre-owned cars and used cars is the amount of perks that come with them. Many certified programs offer extended warranty coverage and roadside assistance with their vehicles.
The Pros of Opting for a Traditional Used Car
Traditional used cars offer a wide variety of their own unique perks starting with the sheer volume of options you have to choose from. When you're shopping for a used car, you're shopping every make, every body style, every model year, every trim—your choices are nearly endless. Opt for a like-new model or something unique that's been off the market for years.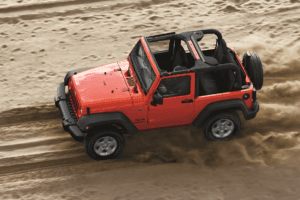 Used cars, like certified pre-owned cars, also come with a detailed vehicle history report. You'll be able to see what kind of quality the vehicle is in.
Ready to Find Your Next Pre-Owned Vehicle with Us?
As you can see, whether you choose a traditional used car or a certified pre-owned vehicle, you'll be behind the wheel of a great vehicle. At Dallas – Rockwall CDJR, we offer an expansive selection of used cars and certified pre-owned cars for shoppers like you to explore.
Our knowledgeable sales team is ready and eager to assist shoppers in the areas of Rockwall, Terrell, Rowlett, and Wylie in finding the perfect pre-owned car. Browse our inventory right on our website, and then give us a call to schedule a test drive!