Come Fly Away at CR Smith Museum

---
The CR Smith Museum is devoted to the preservation of the history of American Airlines. The amazing team members of the museum strive to make learning about the wonders of aviation interactive and hands-on. This is evident through its numerous exhibits and programs that teach guests about commercial aviation, airline operations, and the role of air transportation in our world.
---
Who Is CR Smith?
The CR Smith Museum honors Cyrus Rowlett (CR) Smith, an innovative aviation engineer and former president of American Airlines. His risk-taking allowed American Airlines to introduce the first transcontinental jet service in 1959. This is because he chose to order the little-known Boeing 707 over the standard DC-8 model.
He also organized American Airline's routes into a standardized network. His contributions were integral to catapulting American Airlines and aviation into what they are today.
---
Permanent Exhibits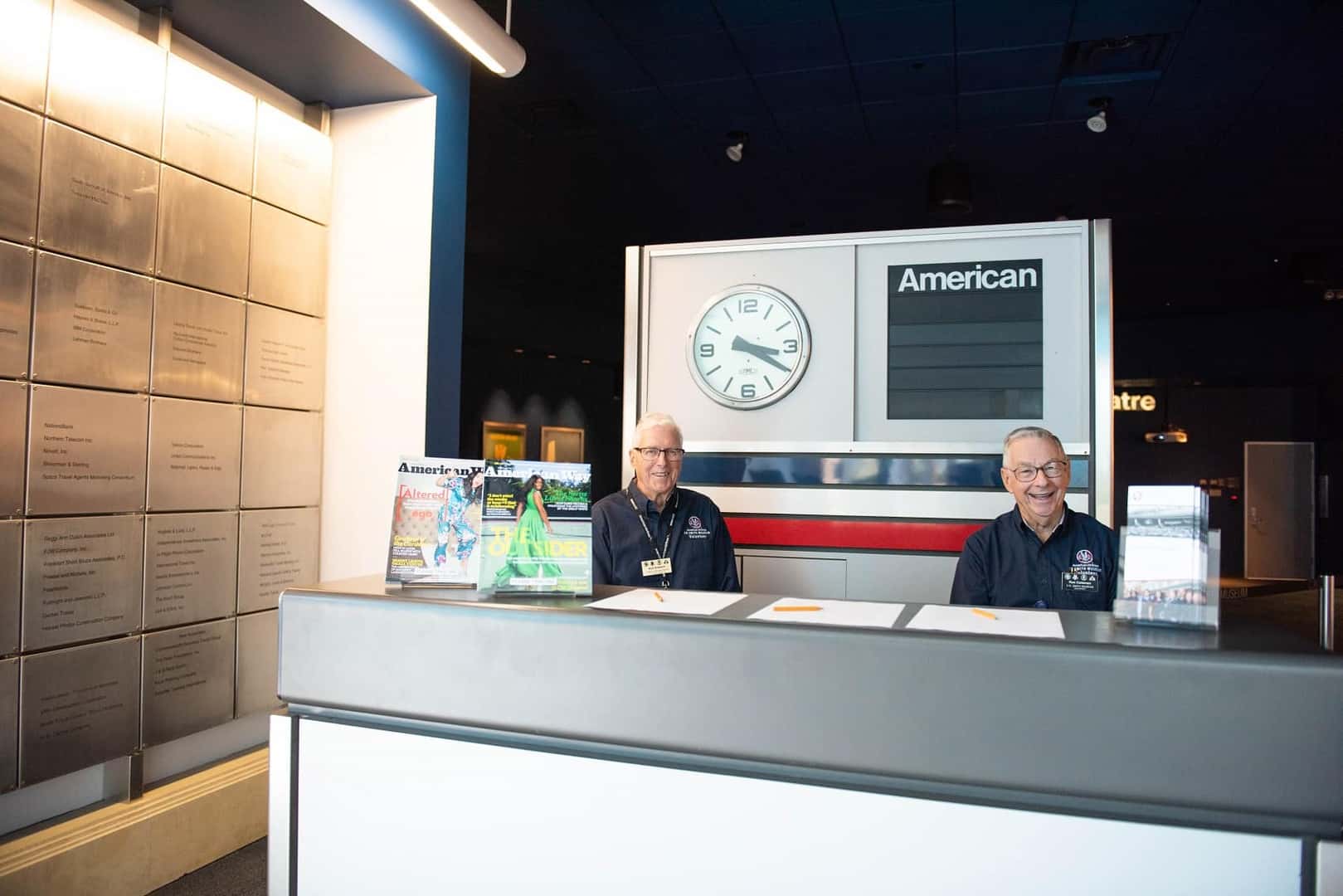 The CR Smith Museum has something for the whole family. Whether you're interested in how the largest airline came to be or want to try your skills at flying, you'll be able to do that and more.
At the CR Smith Museum, you can board a restored 1940 Douglas DC-3, known as the Flagship Knoxville. It will give you a surreal experience of what air travel was like in the 1940s. Then, you can take a seat in an authentic MD-80 cockpit and interact with the knobs, dials, and buttons—like a real pilot.
A fun game that the museum offers is the Baggage Loader. You'll need to stack luggage where it belongs while ensuring that the plane stays balanced. There's a time limit, so you'll have to work fast!
There is also an evacuation slide to try out for an educational experience—and a dose of adrenaline! At this exhibit, you can learn about safe evacuation during an emergency as well as flight attendant training.
---
Taking Education to New Heights
One of the best parts of the CR Smith Museum is the dedication to education. Not only can kids participate in immersive summer camps, but they can also practice their classroom skills.
The Aviation STEM Camp is a summer camp open to children and teenagers from third through 10th  grade. During this week-long, immersive experience, the campers will learn about the history, science, and engineering involved in aviation. They will also learn about career options in air transportation.
Another offering at the CR Smith Museum is their virtual STEM workshops. These programs align with TEKS, NGSS, and 21st Century Skills so that students can learn about aviation while staying on track with their school's curriculum. During a workshop, kids can learn about powering an airplane, engineering a jet engine, cargo science, and more.
---
Book a Trip to the CR Smith Museum
The CR Smith Museum brings the wonder of air travel down to Earth. The interactive exhibits and hands-on experiences give you a different view of, and a greater appreciation for, airlines.
This museum is the perfect place for aviation enthusiasts, hopeful young pilots, and anyone who has ever been curious about how airplanes work. The CR Smith Museum offers a wealth of knowledge and tons of fun.
Keep up with everything aviation on the CR Smith Museum's Facebook page!
---