Community Spotlight: Landon Winery

Are you looking for a charming spot to enjoy a pleasant afternoon with a group of friends while tasting a wide variety of unforgettable wine and food? Enter Landon Winery. They've been delighting wine lovers in Rockwall, Terrell, Rowlett, and Wylie since 2005 and show no signs of stopping.
If you're interested in finding out more about the kind of experience they have to offer, we encourage you to continue reading.
A Sample of the Wine Selection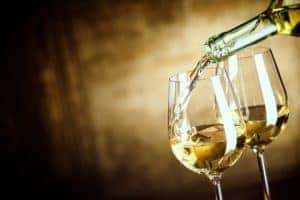 Here's a sneak peek at what you'll find on the wine menu:
Texan. This full-bodied red is made up of 75 percent Sangiovese and 25 percent Cabernet Sauvignon. The result is rich and deep in color.
Blanc De Blanc. This white blend provides you with a complex yet light taste.
Raspberry. If you like it sweet, the fresh flavors and aromas that you get from this one will have you coming back for more.
Chocolate Finale. Dessert, anyone? This dessert wine's hints of chocolate and vanilla are an appetizing contribution to any meal's final course.
A Preview of the Small Plates Menu
While you're taking your time sampling their elegant wines, remember to check out Landon Winery's assortment of snacks:
Landon Cheese Board. Here's a classic combination of dried apricots, seasonal nuts, fruit preserves, artisanal cheese, and crackers.
Meat & Cheese Board. This one adds even more flavor to the experience by supplying you with a selection of cured gourmet meats, artisanal cheeses, mixed Mediterranean olives, marinated oven-roasted tomatoes, grilled focaccia bread, and crackers.
The Texan Board. The Texan Board serves six to eight people and features various meats, cheeses, dips, breads, crackers, spreads, and more.
Find out about all the live music and other events that are coming up at Landon Winery by going to their Facebook page.

Make a Plan to Visit Landon Winery Today
You've just read through a snapshot of what Rockwall, Terrell, Rowlett, and Wylie residents can expect when they stop by Landon Winery. Now that you know they're out there, it's time that you checked them out for yourself. You'll be happy you did!