Community Spotlight: Life Message

There is nothing more powerful than neighborly love. While we may all have individual assets, skills, or wisdom, we reach our fullest potential when we realize the importance of community. When we turn toward each other, sharing our gifts, our perspectives, or simply a meal, we acknowledge the power of our social nature — we are better together.
Community is at the heart of Life Message Inc. and the work they do in the Rowlett/Garland area. Serving those in need with a variety of outreach and support services, Life Message is a beacon of neighborly love.
About Life Message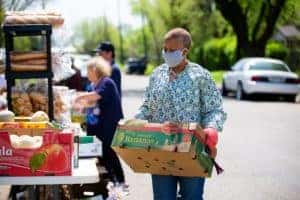 Founded in 2009, Life Message has long made it its mission to serve the hungry and needy in its community. Their services include a food pantry that serves hot meals five days a week, a thrift store offering clothing, home goods, and furniture, an event center, and an outreach center serving veterans.
Beginning with the humble yet impressive goal of serving 30 families a month in 2011, Life Message quickly grew to serve an average of 700 families a week within just one year. They now serve millions of meals annually and provide many other services to their community.
Services
Life Message, Inc. has an extremely active food program, serving over 3.5 million meals and 40,000 families in 2019 alone. That's 4,356,251 pounds of food! The Food Pantry works tirelessly to feed the hungry, forming partnerships with retailers such as Sprouts Farmers Market and Aldi and organizing food drives with local businesses and organizations. In addition, they provide food assistance to help families afford groceries.
Their thrift store offers affordable and stylish clothing, home goods, and furniture to serve all budgets and needs. All proceeds of their store serve to support Life Message and their mission. As an added effort to accommodate budgets, they have senior discounts as well as weekly discounts such as early bird days and thrifting Thursdays. They also offer clothing to those in need.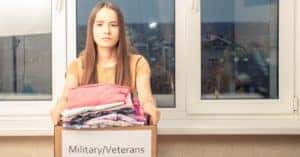 Life Message's Veterans Resource & Outreach Center (VROC) works to serve veterans, first responders, and their families. They offer assistance and outreach programs including counseling, job placement programs, rent and food assistance, assistance with automobile maintenance, clothing, and more. Working to find long-term solutions and provide stability for the brave people who serve our country and communities, VROC's work is a shining example of Life Message's dedication to serving their neighbors.
Life Message also operates an event center, hosting free events for the public as well as providing a multi-use space for rental.
Join the Cause
There are many ways to help Life Message with its important mission. Show your support today and donate or volunteer your time. You can also shop their list of needs on AmazonSmile, or even contribute while grocery shopping via Kroger Community Rewards.
Be sure to check out their Facebook for thrift deals and up-to-date information. If you are in need of Life Message's services, visit their campus in Rowlett, TX, or sign up for assistance on their website.