Community Spotlight: SERVE
---
SERVE, brought to you by Hallie B., is sweeping the Rockwall, Texas, area. Part store, part nonprofit, part community-driven Popsicle truck, SERVE is all about bringing people together to celebrate companies that do good.
---
Shop with SERVE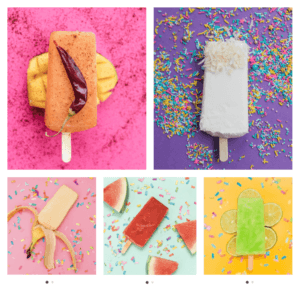 We all want to show off our personal style with chic, trendy clothing and accessories. While factory-made and mass-produced items are easy to obtain, SERVE thinks differently. They say yes to items that are ethically made, sustainable, and allow you to feel confident in your skin.
Their specially curated shop allows you to pick out pieces from brands that do good, so you can feel great about your purchase while supporting ethical brands in the fashion industry. This includes stylish wears that are one or more of the following:
Fairtrade
Gives back to the community
Made in the US
Artisan made
Upcycled or recycled
Whether you're looking for your new favorite pair of jeans, the perfect tote bag, or stylish jewelry, the SERVE shop is where to find it.
Pop with SERVE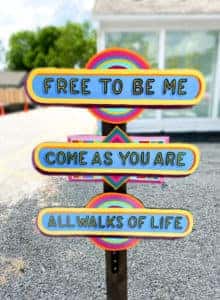 SERVE pops are authentic Mexican Paletas that come in a variety of amazing flavors. While we think they're the best Paletas around, that's not what's most impressive with these pops. These icy treats give back to the community with their Buy One, Give One policy.
With every pop that is served to the community, SERVE provides help to those in need. This brings help to many organizations in the area that give back to teachers, children, the homeless, the elderly, and women exiting human trafficking.
To order SERVE pops, you can purchase online or through their Paleta truck. You can even reserve this truck for your next big event to help SERVE give back even more. Here are some of the flavors to be excited about:
Frozen Hot Chocolate
Bananas and Cream
Limealicious
Birthday Cake
Mango Chile
Give with SERVE
If you're inspired by all the good SERVE does, you can join them by lending a helping hand today. Volunteers are always welcome to spread the cause this company does and there are plenty of opportunities to do so.
You can hop aboard the SERVE pop truck and help hand out treats to help those in our community. You can also pair up with one of the many organizations SERVE supports to help change things for the better. SERVE urges you to step out of your comfort zone and give back in a fun way today!
---
Learn More About SERVE
Whether you want some fresh duds that are ethically sourced, are craving a genuine Paleta, or want to give back with a passionate team, reach out to SERVE today. This exciting establishment is growing every day, and with your help, their mission can expand even more. Don't forget to follow them on Facebook to keep up with the latest news!