​
Our Dodge Inventory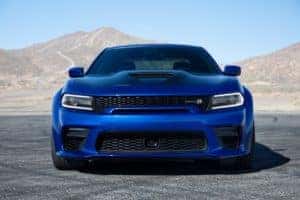 Whether you step onto our lot with an idea of what you're looking for, or just know that you need a Dodge, we're sure to have something that is just right for you. If you're looking for a car, then you should test drive a Charger or a Challenger. These powerful, muscular cars are great for turning the morning commute to a lap around the track.
Or maybe you're getting ready to welcome a new member to the family and need an SUV for all the extra space. Then Dodge has several options for you to choose from. Let us set you up with a test drive of a Dodge Durango, so you can see all its amazing features and figure out if it's right for your family.
Dealer Services near Terrell
When you've found the perfect Dodge to bring home, come and speak with a member of our finance team. We'll work with you and our network of banks and lenders to put together a payment plan that works within your budget. We'll make sure to give you your options of leasing vs. buying, to make sure that you get the best option for you.
The best way to extend the longevity of your vehicles is to meet your regular maintenance milestones, like oil changes every six months or 10,000 miles. That's why you should always make time to visit our maintenance center! Our technicians are fully experienced and equipped to handle all the basic maintenance you need to stay on the road.
Explore Terrell TX in Your New Dodge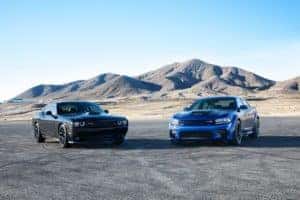 Now that you're behind the wheel of your new Dodge, it's time to celebrate! Drive down to the coolest place in Terrell, Tiger Ice. With an array of chilling flavors to choose from, create your own unique blend that is perfect for you.
Now that you've got your frosty treat, it's time to explore what Terrell has to offer. Take a loop on the Ben Gill Walking Trail, it will give you a great view of Ben Gill lake as well as Ben Gill Pavilion. Enjoy the warm Texas sun while you enjoy your shaved ice—getting perfect temperature equilibrium.