Must-Try Food Trucks in Rockwall, TX
The food truck fad is sweeping the nation and it has finally made its way to Rockwall, Texas. This area has plenty of mobile munchies to choose from but three take the cake. Below, you can read more about what Mingling Mouth, Pit Commander and "The Dock" Food Truck are serving up this season!
Mingling Mouth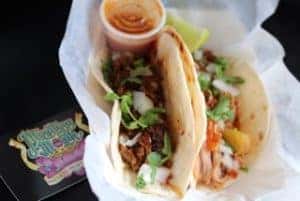 We've known for a long time that food doesn't just nourish the body – it nurtures the soul, too. Well, good food anyway. Mingling Mouth has taken that concept and run with it by creating an entire food truck concept around food that's kind to your body without the sacrificing the delectability that makes our hearts sore.
Mingling Mouth offers a wide-ranging menu where different cultures and cooking styles mingle. Order one of their perfectly cooked Pecan Smoked Meats, Spring Rolls, Cambodian Noodle salads, or some Street Tacos.
Pit Commander
The Pit Commander food truck is where traditional central Texas barbecue meets pizza. This family owned and operated food truck was established when owner Stephan Nedwetzky made an unexpected career change from Marine to foodie. His passion for barbecue got things started but his need for good Neapolitan pizza in the area kept things going.
Go the traditional barbecue route or opt for one of the Pit Commander's TEXAPOLITAN™ Pizzas, like the Crab Queso pizza or Mingya Margherita pizza. You can also compromise with a Prime Brisket pizza.
"The Dock" Food Truck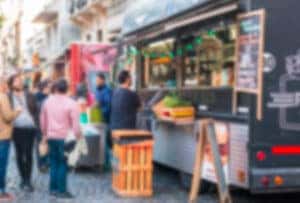 Throughout the summer, thousands and thousands of people flock to the seashore for beach fun and delicious coastal eats. Well, "The Dock" Food Truck brings that experience to you without all the sand. On the menu at "The Dock", you'll find fresh seafood served up in a variety of ways.
Go with a Lobster Grinder featuring an England Style Roll with fresh lobster and mix-ins piled on top. Or, opt for a Dynamite Shrimp platter with comes with eight Butterfly Fried Shrimp tossed in their Sweet Chili Sauce. Don't forget to add a side or two like shoestring fries, Asian Slaw, or Lobster Garlic Fries.
Happy Snacking!