Community Spotlight: Food Walks of Texas

With so many great choices in McKinney to grab a bite to eat, you now will be able to taste them all! With Food Walks of Texas, you will get to try various food from some great local restaurants while also learning about the fascinating history of McKinney.
Walk, Talk, and Eat!
As you stroll along on your tour with Food Walks of Texas, you will get to learn more about the historic downtown of McKinney and the exciting revitalization it continues to experience.
Part of its own renaissance is all the new eateries that have been opening along each block. With renowned chefs opening restaurants with various cuisines and fresh, farm-to-table dishes, this tour will also help you taste all the amazing eats in McKinney!
Choose Which Tour You'd Like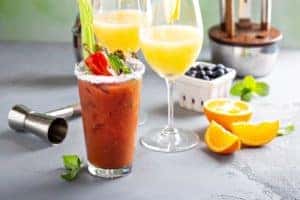 What is great about Food Walks of Texas is that you can join for multiple tours! Since they offer a variety of different itineraries for the day, you can do a few different tours to try a range of the restaurants downtown.
Let There Be Brunch!: This tour takes you on a nice stroll downtown to find all the best brunch spots! With five eateries along the way, you can treat yourself to any combination of breakfast and lunch food you want while washing it all down with . This tour will also take you to unique foodie shops and show you various artistic displays as you have a fun and filling start to your day out in McKinney!
Farmer's Market Food Walk & Gourmet Lunch: Want to explore the old-fashioned McKinney Farmer's Market? When you join for this tour, you get a behind-the-scenes guided tour of the farmer's market. You will get to chat and learn from various farmers and artisans who are selling their products as you get some delicious produce to bring home. Then the tour takes you on a stroll through Chestnut Square Historic Village before ending at the Dulaney House for a gourmet, three-course meal that is made using ingredients from the farmer's market.
A Great Way to Celebrate a Birthday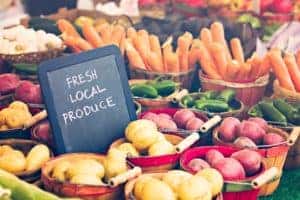 Food Walks of Texas also lets you book a private tour. These are a great and unique way to celebrate a birthday or the perfect activity to plan for your friend's bachelorette party.
With their private tours, just you and your group will get a unique experience that is customized to your liking. They will be able to accommodate and coordinate with you to develop all the details and logistics for your private tour, including any food allergies or dietary restrictions anyone in your group has.
Book a Tour!
Enjoy a one-of-a-kind experience learning about the history of McKinney while tasting all the present-day, delicious food being created downtown with one of their tours!
You can go ahead and choose the tour and date you want and book you and your friends for a Food Walks of Texas tour right on their website.