Community Spotlight: Four Czechs Bakery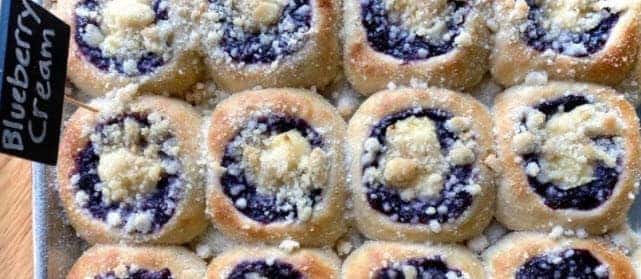 Though they're only two years into the Rockwall bakery game, Four Czechs Bakery is making a name for itself as a must-visit bakery in the area. Get a taste for their Czech-Texas deliciousness by checking out the community spotlight below!
The Art of Texas-Czech Baking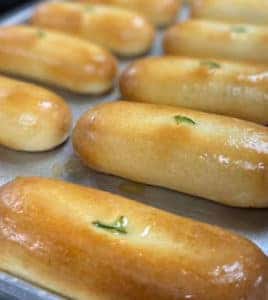 In 2018, Four Czechs Bakery was founded by Emily, Sarah, Ivan, and Katie Prochaska, with the mission to share classic Czech baked goods with their hometown of Rockwall. The road to their grand opening was filled with failed attempts to perfect their pastries, though.
It wasn't their baking expertise that inspired them to open their store—it was a collective craving for a real kolache. After many failed attempts over the course of several years, they nailed down an authentic, tried-and-true recipe that their great-grandmothers would be proud of.
Their Sweet & Savory Selections
The offerings of Four Czechs Bakery revolve around two of the most popular pastries in Czech culture—sweet kolaches and savory klobásníks.
Each kolache and klobásník in their store is made fresh daily with high-quality ingredients and a labor of love.
A Little Something Sweet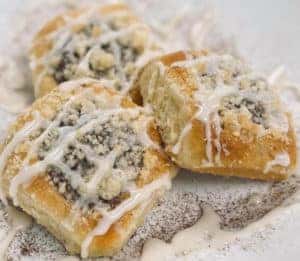 Their kolaches follow tradition with a foundation of puffy, supple dough topped with a fruit of your choice. They offer a dozen sweet options, including apricots, butter pecan, cinnamon cream, poppyseed, and Nutella.
These pockets of sweetness are ideal for dessert after a big family meal or as a sweet treat just for you after a long day or week.
A Savory Side Dish for Dinner
If you're looking for something savory, a klobásník is the way to go. Traditionally, these pastries come filled with non-meat savory fillings, but the Four Czechs break tradition with this recipe. They offer sausage with cheddar, jalapeno, cream cheese, or any combination of the three.
Czech Out This Tasty Rockwall Bakery
Whether you're looking for a sweet treat or something savory to nosh on, Four Czechs Bakery has you covered. Dip your toes into Czech-Texas culture by checking out their Facebook to see what you can expect when you stop by the bakery.
To ensure that your baked goods are fresh, order ahead of time for pick-up. Simply place your order through their website 24 hours ahead of time, and you'll have something fresh and delicious waiting for you when you get there.