How to Boost a Car's Trade-In Value

---
​
Trading in your vehicle is exciting. You're getting a new car and trading in your old one. When you trade your vehicle in, you can put that money towards your down payment.
Our Rockwall Chrysler Dodge Jeep Ram team has put together this page for drivers from Rockwall, Terrell, Rowlett, and Wylie, TX, to get the best price they can for their trade-in vehicles. Read on to learn more.
---
Cleaning and Repairing Your Vehicle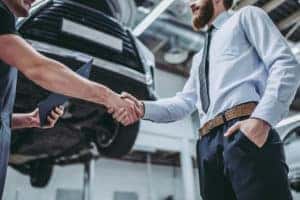 A good step in boosting your vehicle's worth is cleaning it. Washing the outside and vacuuming the inside shows that your vehicle is well cared for. A maintained car is often in better condition than one that isn't and is typically worth more.
Another option is to repair your vehicle as well. Repairing minor items can improve our vehicle's worth if you have dents, scratches, or a lightbulb out. Have more significant repair needs? You'll have to weigh the cost of making repairs versus how much you might get for your car when the repairs are made.
Have you done repairs from a recent accident or performed recent maintenance? Bring those receipts with you to show you've taken care of your vehicle. This also goes for any recalls out on your car too.
---
When to Trade-In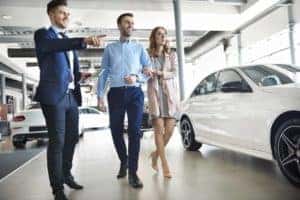 The time you choose to trade your vehicle in can impact its worth. During specific points of the year, cars can be worth more than others. One such time at the end of the year. Many dealerships have end of the year or holiday sales. Once those sales are over, they need to restock vehicles so they have cars to sell when the new year car buyers start looking.
Other factors that can affect price are gas prices as well as supply and demand. If there are many used vehicles on the lot already, dealerships might not want to pay as much for a trade-in. However, if there aren't many, they might offer you more money so they can have a larger inventory.


---
Do Your Research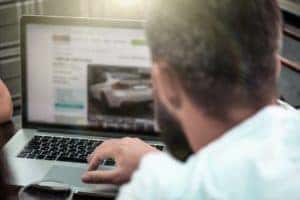 Research is your friend. When you negotiate your trade-in value, knowing what your vehicle is worth can help. You can find that online by using Edmunds or Kelley Blue Book.
Our dealership even has a What's My Car Worth? tool to help you figure out what you may get by trading it in. The estimate you get even acts as a firm offer that you can redeem at our dealership.
Get multiple estimates to bring with you when you negotiate for your trade-in. That way you know if you're getting a fair price from the dealership. You'll also know how much wiggle room you have to negotiate with.


---
​
Trade-In Your Car at Our Dealership Today
Now that you know some ways to boost your vehicle's trade-in value, are you ready to trade in your car? Find your next car and trade your old one in all at once at Rockwall CDJR. We strive to make this process easy for drivers from Rockwall, Terrell, Rowlett, and Wylie, Texas.
If you have some questions about a vehicle you're interested in or the trade-in process, reach out to us by phone or online today.
---