Jeep Fate TX
With so many fun things to do on and off the pavement in the Fate area, it'd be ideal to have a Jeep that can handle anything you throw at it. Once you've made the great decision to add a Jeep to your adventurous family, it's time to find a Jeep in Fate, TX.
At our Jeep Fate, TX, dealership, you'll not only have a wide selection of Jeeps to choose from, but also convenient financing and maintenance services right on-site. Continue reading to learn more about how we cater to our customers!
More on Fate TX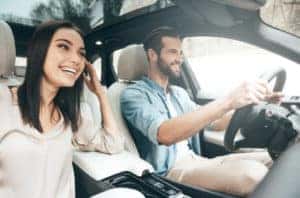 As one of the fastest growing cities in the country, Fate offers the whole package to its citizens. While it offers the small-town charm you want for raising a family, the city is just minutes away from metropolises like Rockwall and Dallas. Spend your weekend enjoying the natural surroundings of Fate, or venture into the city for a night on the town with entertainment and authentic barbecue.
Jeep Fate TX: A Car for Everyone
Jeeps are known for their impressive off-road capabilities. But there's so much more to these incredible vehicles that make them a great choice for any lifestyle. No matter what you're looking for in your next vehicle, we're confident that our sales team at Jeep Fate, TX, can match you up with an amazing car from our new inventory.
If you're on the hunt for a quintessential back-road-ready Jeep, let us introduce you to the 2018 Jeep Wrangler JK. With a powerful V6 engine, 4-wheel drive, and a body built for exploring, this vehicle is perfect for those who wish to take the road less traveled.
Need something that's a bit more domestic and big enough for the whole family? We've got you covered with our lineup of 2018 Jeep Grand Cherokees. With this model, you'll have plenty of room for passengers and cargo, as well as every advanced technology feature you could want.
Finance On-Site at Jeep Fate TX
Once our sales team has you all set up with a Jeep that fits your needs, they'll take you over to meet our friendly finance team. These finance experts will sit down with you to learn about your budget as well as your lifestyle, to get a feel for what kind of payment plan would suit your needs best.
Armed with this information, they'll go out and speak with many different lenders in the community to find that payment plan for you. Lastly, they'll walk you step-by-step through the paperwork process. This will give you a full understanding of what's ahead, so that you can drive off the lot in your new Jeep in confidence.
Jeep Fate TX Promises Service You Can Count On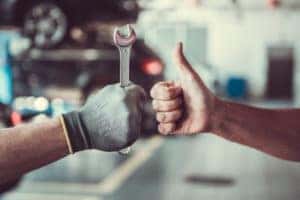 We know how much your Jeep means to you and how much you rely on it to stay on schedule. That's why we don't stop taking care of you after you've signed the papers and get back out on the open road. We continue to be here for you whenever you need us via our Jeep Fate, TX, on-site service center.
While our team of certified service experts is taking care of your vehicle using top-notch equipment and quality replacement parts, we take care of you in our waiting room. Take advantage of our complimentary Wi-Fi®, or have us take you where you need to go with our available shuttle service.
Visit Jeep Fate TX Today!
Ready to find your next Jeep? Get started today by browsing our inventory. When something catches your eye, be sure to give us a call to schedule a test drive at Jeep Fate, TX, today!