Jeep Maintenance Schedule
Our team here at Rockwall CDJR is dedicated to helping our customers ensure that their vehicles continue to perform at a high level for years to come. This entails regularly providing them with an abundance of information.
This time around, the information we've compiled has to do with Jeep maintenance. If you're a Jeep driver in Lavon, Fate, or Heath, take a look at the following Jeep maintenance schedule to get a clear understanding of when some of the most important items should be completed.
Things to Keep Track of on a Regular Basis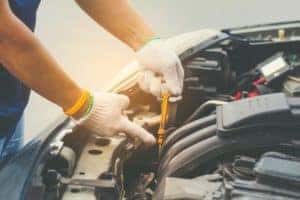 There are a few things you're able to monitor on your own throughout your regular travels. It's commonly recommended that these are checked once every month. Definitely take a look at each of the following in the event that you're preparing to take a road trip.
Make sure the engine oil level is where it needs to be and that the oil itself is free of dirt and is not too dark. Healthy motor oil should have a hue similar to amber or honey.
Check the windshield washer Fluid level.
Perform a quick inspection of all four of your Jeep's tires. Keep an eye out for uneven wear and tear. You'll also want to check the air pressure for each tire at this time. Refill as needed.
Examine the interior and exterior lights as well as all of the turning signals to see to it that each one is in proper working order.
Check the coolant levels, and take a look at the brake fluid level as well.
Maintenance That Should be Performed at the Same Time as Your Oil Changes
Be sure to have your oil changed as soon as the Oil Change Indicator System lights up on the dashboard. This should occur about every 7,500 miles or so. This is the perfect time to take care of some other aspects of the vehicle's operation. These are as follows:
The tires should be rotated at this time.
The battery needs to be examined for any corroding or leaking, and the terminals should be tightened as necessary.
Brake pads, shoes, rotors, drums, and hoses need to be inspected.
Aspects of the engine such as the cooling system and the engine air filter need to be checked.
An inspection of the exhaust system should be done at this time.
Maintenance by the Mile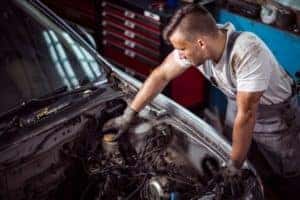 Here are a few important mile markers to be aware of along with the maintenance to be performed as each one comes to pass:
Every 20,000 miles. At the 20,000-mile mark, the brake linings, the front suspension, tie rod ends and boot seals, CV joints, and cabin filter should all be checked.
Every 50,000 miles. Here's when the air cleaner filter and the engine air cleaner filter should be checked and replaced if necessary.
100,000 miles. At 100,000 miles, all of the 20,000-mile maintenance is to be performed along with the replacing of the spark plugs and the flushing of the engine coolant.
Make Sure Your Jeep gets its Regular Maintenance
If you're in Lavon, Fate, or Heath and you have questions about any of the above service items, feel free to call, email, or pay us a visit. Our experts in the service department are always willing to talk shop.
If it's time to have some of these tasks performed on your Jeep, contact Rockwall CDJR today to schedule your appointment.