---
Car owners in Rockwall, Terrell, Rowlett, and Wylie want to keep their car running in pristine shape. Therefore, it is important that they recognize when there may be an issue with their car's transmission.
At Rockwall CDJR, we want you to be alerted to any problems with your transmission so you can get the proper help. Read through our list of the most common transmission problems and visit our service center if necessary.
Engine Noises
If you are experiencing an issue with your transmission, there are many different types of noises you may hear. The most common are humming, clunking, and whining. Manual transmissions typically emit sounds that are more mechanical, loud, and abrupt. You may also hear a clunking sound when you shift gears.
If you hear any noises that sound unfamiliar to you, then it is best to have your engine checked right away.
Leaking or Low Fluid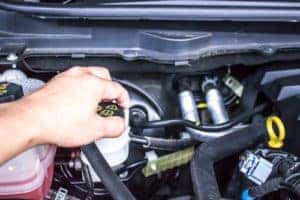 Automatic transmission fluid is essential to lubricate, clean, and condition the engine. Transmission fluid keeps your engine running smoothly and functioning properly. Without it, or if it gets too low, the engine can seize up and stop working entirely.
If you find fluid underneath your car it may indicate a leak in your transmission. Transmission fluid is dyed for easy recognition, so this fluid will be dark red in color.
To check the level of your transmission fluid, start your car and allow your engine to warm up. Then lift the hood and insert the dipstick and check the level. For further assistance, consult your car's owner's manual.
Unlike with motor oil, transmission fluid does not burn off, so the level should be the same. If it is too low this may indicate a leak and you should take your car to a service center.
Shifting Difficulty
Your car's transmission will stay in a designated gear until a shift is performed by you or your car's computer. If the transmission begins to randomly shift out of gear while driving, then you need to seek a service center immediately.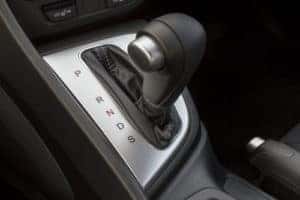 Furthermore, if your car is refusing to go into gear, this indicates a problem as well. If you are experiencing this, check your transmission fluid level to ensure it is the correct thickness, color, and amount. If your transmission fluid is normal then there may be an issue with your vehicle's computer system, so take your vehicle to the mechanic.
Excessive Shaking
Your car should run smoothly without any shaking or jerking, so if you feel any unusual movements, this indicates a problem. Usually, shaking is accompanied by grinding noises and difficulty shifting into gear. If you feel any jerking motions, then pay attention to your gear shifts and seek a service center if needed.
Unusual Smell
A burning smell coming from your engine is a huge sign that something may be wrong with your transmission. If transmission fluid overheats, then it will produce a burning smell. When transmission fluid breaks down your engine can become too hot causing increased friction and a buildup of additional sludge and debris. If left alone, your transmission could break down completely.
Help avoid overheated transmission fluid by performing regular checks. If you do smell a burnt odor, take your vehicle to a mechanic.
Visit Our Service Center
If you are experiencing any of these common transmission problems, or have a concern about your vehicle, visit our service center. Our technicians are happy to assist car owners in Rockwall, Terrell, Rowlett, and Wylie with all of their transmission issues and maintenance needs. Stop by Rockwall CDJR to speak to a member of our staff or to schedule a service appointment.