Ram Maintenance Schedule

Your Ram is a powerful truck, and Rockwall CDJR wants to help you keep it that way. Follow this manufacturer-recommended Ram maintenance schedule, and you'll be well on your way to a truck that lasts for a long time.
If you're near Rockwall, Terrell, Rowlett, and Wylie, TX, we can help you with these services. Scroll down to see which services your truck is due for, then contact us to schedule an appointment. Or, if you're planning to do this maintenance yourself, visit our parts department to get the right components for the job.
Oil Change Indicator System
This system makes it easy to remember oil changes in your Ram. When your oil reaches the end of its life, your truck will notify you with an "OIL CHANGE REQUIRED" dash light. Whenever this light comes on, change your oil and filter.
Ram also recommends a few additional maintenance items every time you change your oil. If you haven't already done so, rotate your tires to ensure even tread wear. This is also a good time to inspect things like:
Battery and battery terminals
Brake system
Engine cooling system
Exhaust system
Engine air cleaner
Mileage-Based Ram Maintenance
All other maintenance in your Ram truck is mileage-based. Service recommendations starting at 20,000 miles and continuing every 10,000 miles after.
Every 20,000 Miles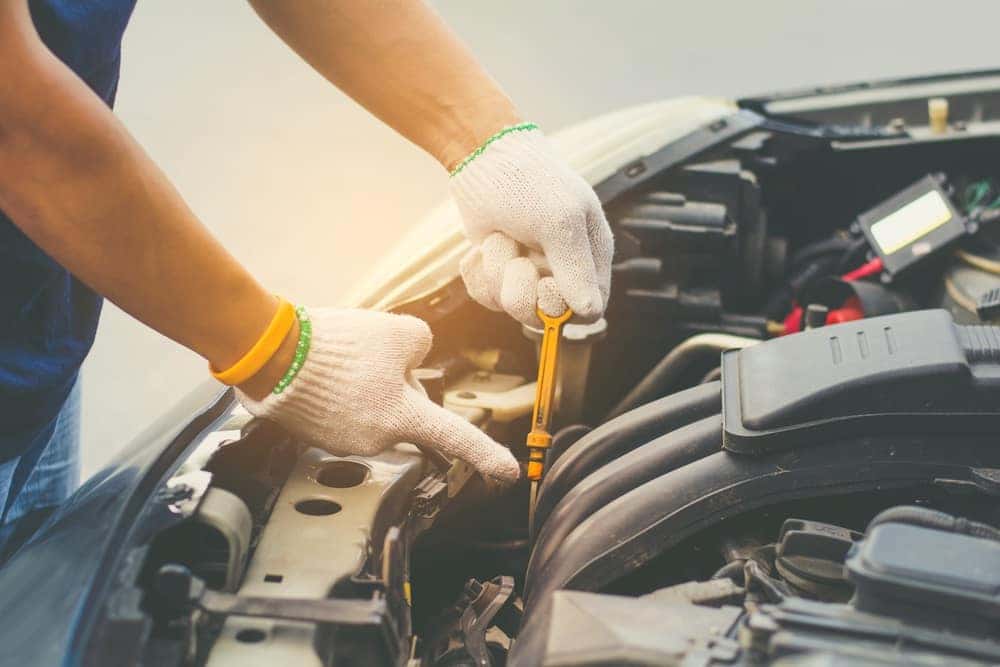 These are the services your truck will need most frequently—but luckily, they're uncomplicated. First, ensure smooth handling by inspecting:
Front suspension
Tie rod ends
Brake linings
Replace any of the above components as needed. Then, replace the cabin air filter, so you can continue enjoying fresh, clean air from the AC vents.
Every 30,000 Miles
Now, you should replace the engine air filter. Inspect things like:
CV/Universal joints
Front and rear axle surfaces
Transfer case fluid
Every 40,000 to 90,000 Miles
Don't forget to repeat the services above at regular intervals. For instance, when you reach the 60,000-mile mark, you'll want to schedule services that fall under both the 20,000- and 30,000-mile intervals.
When You Reach 10 Years/100,000 Miles
As your Ram gets more miles under its belt, you'll want to provide a few additional maintenance items. When it reaches 10 years or 100,000 miles—whichever comes first—flush and replace the engine coolant. This way, your engine temperature will continue to stay regulated.
You'll also want to replace your spark plugs at this time. This will help your engine continue to perform efficiently, so you can go farther between gas station trips.
Lastly, inspect the PCV valve. If it's damaged, replacing it can help prevent engine damage or oil leaks. Luckily, this small piece is relatively inexpensive and simple to replace.
Schedule Ram Service Now!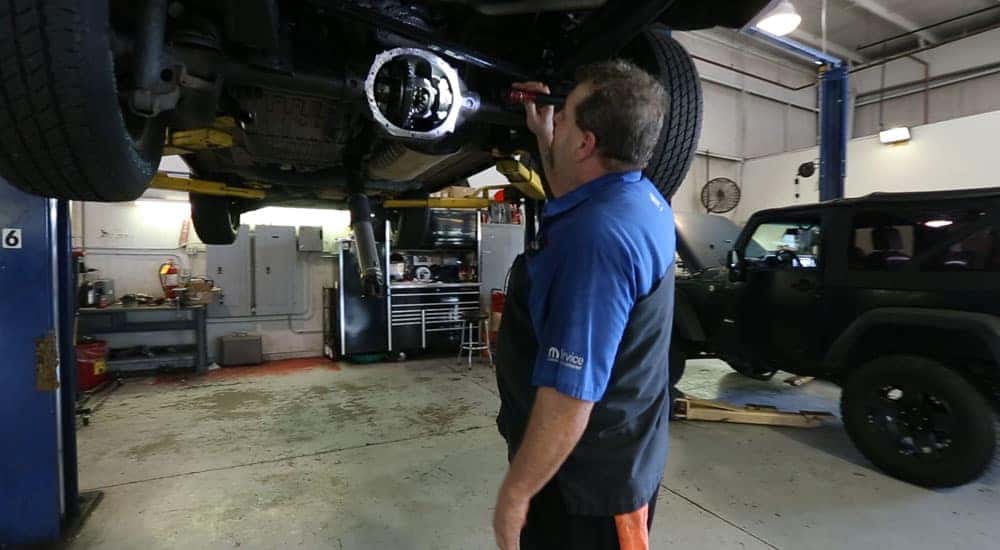 Following this Ram maintenance schedule will help prevent unnecessary wear and tear on your truck. However, recommendations may vary slightly for your model. Check your owner's manual to find maintenance recommendations specific to your Ram truck.
Or, if you're in Rockwall, Terrell, Rowlett, and Wylie, contact Rockwall CDJR. We can help you determine any services your truck requires based on model, year, mileage, and driving habits. Contact our service department today to answer your questions or schedule an appointment!