Community Spotlight: Rowlett Coffee Roastery

Looking to switch up your morning brew? We think it's time to spill the beans about Rowlett Coffee Roastery, a super-local coffee-roasting company located right in your neighborhood.
This home-based business roasts beans in small batches several times each week, providing the freshest taste you can find. Once you experience these quality beans, you'll never want to go back to store-bought coffee.
More Than Just Great Coffee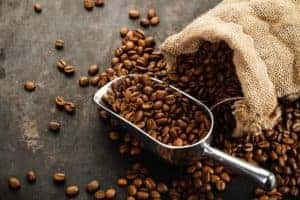 Farmer's markets and CSAs make it easy to know who grows your food. Local roasters make it easy to know who roasts your coffee. But have you ever thought about who grows your coffee?
If you buy from Rowlett Coffee Roastery, you can learn all this information and more. The roaster tries to always carry at least three single-origin beans at any given time, sourcing them from small farms across South and Central America. Commonly stocked options include:
Guatemalan beans grown by Ismar Isabel Martínez Sáenz on a microlot, offering notes of chocolate, caramelized sugar, and citrus fruit
Honduran beans grown by Salvador Santos Martinez on a certified organic farm, offering notes of toffee, lemon and herbs
Costa Rican beans grown by 2,000 smallholder producers on a community farm, offering notes of chocolate and lemon
Brazilian decaf beans that have been decaffeinated using the Swiss Water method, leaving behind a smooth taste without the jitters
Where to Buy These Beans

Buying beans from Rowlett Coffee Roastery is like signing up for a CSA. There isn't a storefront, but Rowlett residents—as well as a small section of Rockwall—can sign up for monthly or bimonthly deliveries right to their door. There's also the option to schedule a one-time delivery or pickup.
If you're not in one of the designated delivery areas, head to the Rockwall or Rowlett Farmers Market. Here, you can sample the beans brewed using either the pour-over or Japanese-style methods. You can even learn about different brewing methods and take a bag or two home.
See What's in the Roaster
Follow Rowlett Coffee Roastery on Facebook to see what it's roasting this week. Don't forget, when you buy from this local roaster, you're not just supporting a local business. You're also supporting independent coffee growers all over South and Central America. Of course, you're ensuring a heavenly morning brew for yourself.