Should I Lease a Car?
Are you wondering whether you should lease or buy your next car? Rockwall CDJR has come up with the following rundown of the benefits of both options in order to help you streamline the decision process. If you call Rockwall, Terrell, Rowlett, and Wylie home, read on to explore the possibilities below.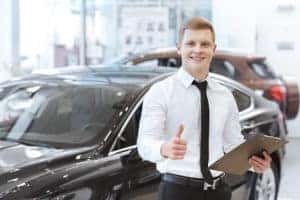 In the event that you think of any questions as you're reading, feel free to email, call, or simply stop by for more information. Our staff will be happy to explain both processes to you in greater detail if you'd like.
Benefits of Leasing
There are several reasons why leasing can be the right route for you to take when shopping around for your next car. A fairly notable advantage is that you'll either have a low down payment or not have one at all. If you do have a down payment, it'll probably be lower than if you were to buy.
Your monthly payments should also be quite lower. When you lease, you're not responsible for the entire value of the car like you are when buying. You're only paying for the vehicle for the duration of the lease.
Seeing that the vehicle you'll be leasing will be new, it's not likely to have many maintenance issues for the two or three years that it'll be in your possession. Plus, it'll be under warranty. Even if there are a few hiccups along the way, they'll probably not be your financial responsibility.
Similarly, the fact that the car is new means that it has the latest technology, which includes fun gadgets as well as useful safety features that work together to enhance your overall driving experience. A great part about leasing is that when the lease is up, you get to move onto the next car with all the newest features for that year's model.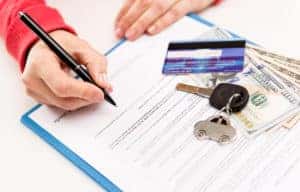 A final benefit of leasing is that when the term of the lease has expired, you won't have to concern yourself with trading the old car in with a reduced value. All you have to do is return it to the dealer and start looking into the next one you'd like to lease.
Buying and its Advantages
If you were to choose to buy your next vehicle, your credit score won't have to be as high as it would for a lease. Also, once the loan is paid off, the car is yours. You're free to do whatever you'd like with it, from fixing it up to selling it and using the money as a down payment for the next car you buy.
Come Check Out Our Lease Deals to Find the Right One for You
If you're ready to begin the process of weighing your options to get one step closer to driving your next car off of the lot, contact Rockwall CDJR, serving the neighborhoods of Rockwall, Terrell, Rowlett, and Wylie to schedule an appointment and get started.