Steps to Sell Your Car to a Dealership

---
If you're looking to sell a vehicle you're no longer interested in owning, one option is
selling your vehicle
to a dealership. This is an efficient way to get rid of a car—you don't have to worry about scheduling test drives or meeting strangers.
Rockwall Chrysler Dodge Jeep Ram is a dealership where drivers from Rockwall, Terrell, Rowlett, and Wylie, TX, can sell their vehicles. To help you do that, check out this step-by-step guide below.
---
​
Step 1: Prepare Your Paperwork
Gathering your paperwork is a good start. If you've paid off your car, you'll need the title. It doesn't hurt to have your loan information on hand if you haven't yet paid it off.
If you have any repair or maintenance records, grab those too. You can use these to show you've taken care of your car. That can help if you are looking to get a bit more for your vehicle.
---
Step 2: Find Out Your Car's Worth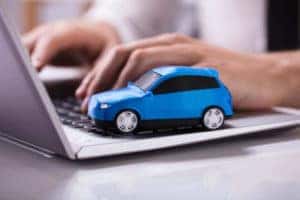 Figuring out your vehicle's worth can take a bit of research. The internet can give you a range of prices, so you know what to expect when bringing your car to a dealership.
Our website has a tool to help you do that called What's My Car Worth?. This tool can give you a firm offer in less than 10 minutes. You can bring the offer by the dealership and, after an inspection, accept it.




---
Step 3: Make Your Car Look Nice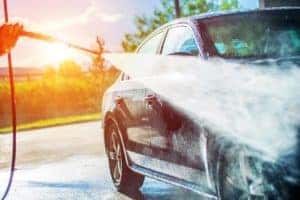 Cleaning your car can help you obtain a better offer. A clean car, inside and out, shows that you take care of your vehicle. A car that's well taken care of is often in better condition than one that's dirty. The better the condition often means more money.







---
Step 4: Repairs and Recalls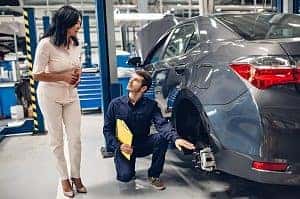 This step is optional. Repairing minor issues with your vehicle can also increase its value. However, it is your call if you want to spend the money on repairs. Dealerships will take cars with dents or scratches but may offer you less money.
Getting recalls taken care of is free. Taking care of these can also show you have taken care of your vehicle.




---
Step 5: Negotiate and Finalize the Deal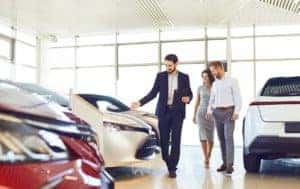 When you arrive at the dealership, the team will check out your vehicle and give you an offer. You can negotiate, but remember that you might not get top dollar since you're selling to a dealer who will resell your car. Use the research and maintenance records you have if you want a higher offer.
Once you and the dealership agree to an offer, sign the paperwork, sign your title over, and be on your way. That's all there is to it.



---
Sell Your Car to Our Dealership Today
These steps are easy to follow and will help you navigate the process of selling your vehicle. If you're in the Rockwall, Terrell, Rowlett, or Wylie, Texas, areas, bring your car to Rockwall CDJR. Our team has a lot of experience in buying cars from drivers.
We can answer whatever questions you have and make sure you walk away feeling confident in your sale. Contact us today.
---