Valentine's Day Gift Guide near Rockwall TX


With Valentine's Day right around the corner, it's time to start thinking about what you're going to get for your special someone this year. If you're shopping for Valentine's Day in the Rockwall area, there are three great places to find gifts for your valentine. Read ahead to learn more about what Lakeside Florist, San Martino Winery, and Sublime Chocolate have to offer!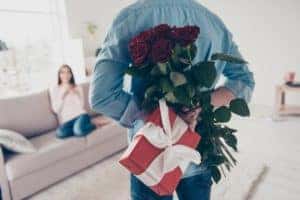 Flowers are a timeless gift idea for Valentine's Day. When you get your valentine a flower arrangement from Lakeside Florist, they go above and beyond to make it special for your special someone. This family-owned and -operated flower shop can put together a wide variety of arrangements made from the freshest flowers available in Rockwall. Work together with the Lakeside Florist team to create an arrangement your sweetheart will never forget made of roses, orchids, tulips, lilies, and more.
Wine is a spectacular gift that you can enjoy together with your valentine this year. At San Martino Winery, you'll find an expansive selection of carefully crafted white and red wines to choose from, such as Cabernet Sauvignon, Sangria, and their unique Mutt wine, which is a combination of three of their most popular wines. Buy a bottle as a gift or gift your loved one with a visit to the winery complete with a tasting, so they can pick out their own bottle.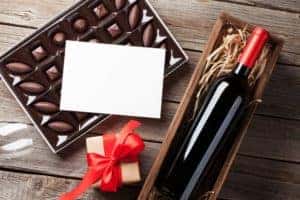 Chocolates are one of the most popular gifts to give on Valentine's Day—and for good reason. At Sublime Chocolate, they make all of their chocolates and other treats from scratch. You can choose from a variety of different flavored bonbons and truffles or you can create a custom chocolate bar for your valentine with the help of the Sublime team.
Happy Valentine's Day!
There's no time like the present to get shopping for your loved one's Valentine's Day present. Get shopping at Lakeside Florist, San Martino Winery, and Sublime Chocolate today!