Why Is My Car Leaking Oil?

Have you noticed oil underneath your car or leaking under the hood? If so, our service technicians here at Rockwall Chrysler Dodge Jeep Ram (CDJR) can help. We proudly serve drivers throughout the Rockwall, Terrell, Rowlett, and Wylie, TX, area.
Why is my car leaking oil? Learn more about why your car might be leaking oil and what to do about it today!
---
Reasons Your Car May Be Leaking Oil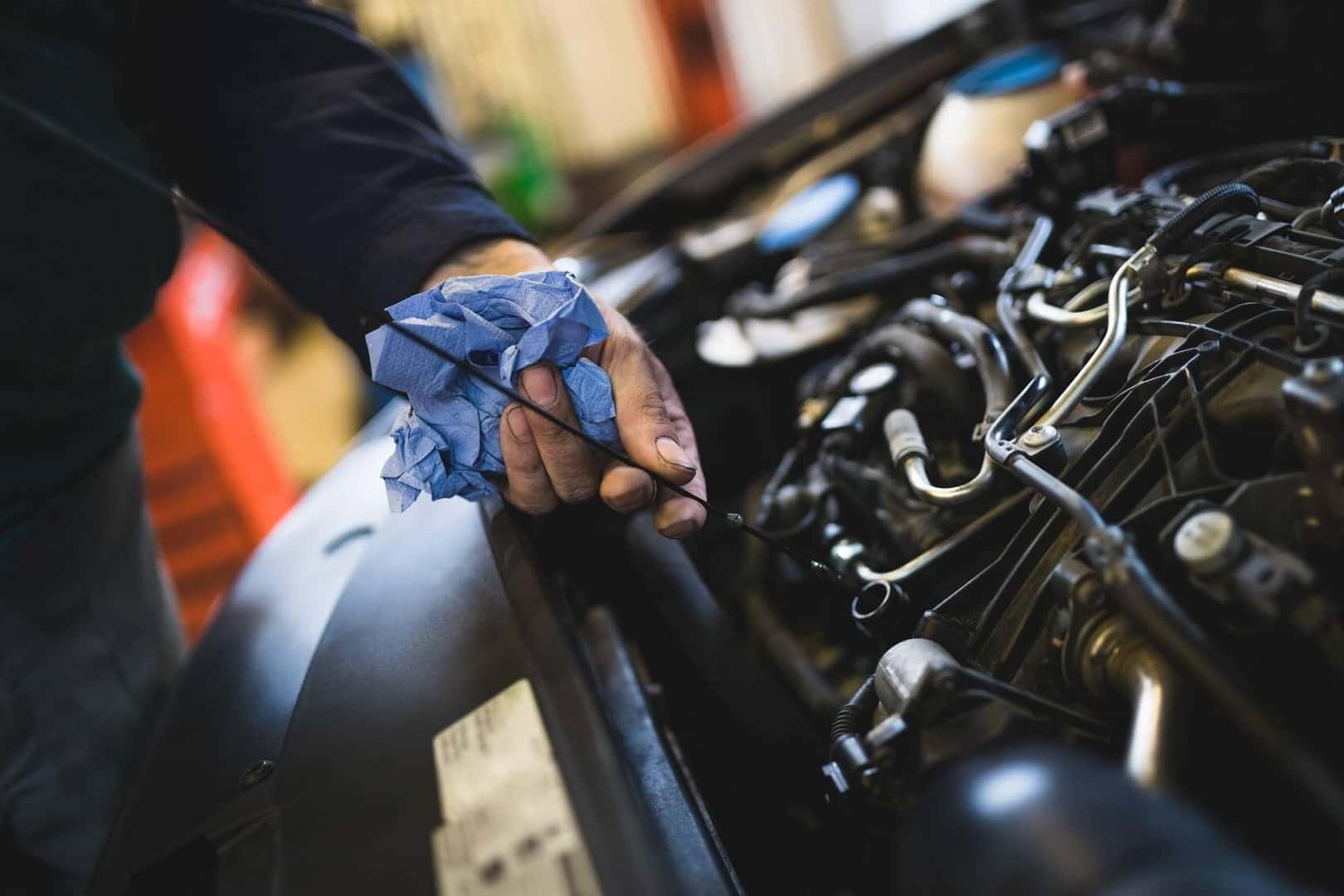 Why is my car leaking oil? A few of the reasons your vehicle may be leaking engine oil, include a damaged oil pan, a valve cover gasket that needs to be replaced, a misaligned oil filter or seal, a worn-out seal, or another improperly installed component. If the oil is leaking onto the engine, you may also notice a burning smell when you drive.
In addition to engine oil, though, your car may be leaking another type of fluid. To be sure, you can check the color. If it's pink or red and has a sweet smell, it's transmission fluid. On the other hand, if the fluid is blue, red, green, violet, yellow, or orange, it's antifreeze.
---
Engine Oil & Car Care Tips
One of the best ways to extend the life of your car is by keeping up with routine service and maintenance. By addressing things quickly, you can avoid or mitigate further damage down the road. To keep an eye on your engine oil, you can check it at home between oil changes:
First, park your car on a level surface, turn it off, and let the engine cool.
Then, lift the hood and pull out the oil dipstick.
Last, wipe off the dipstick with a rag, dip it back in, pull it out again, and check its level.
If you see that the engine oil is below the indicator line, you can top it off and schedule a vehicle inspection and oil change. At the same time, you can check its color. Fresh engine oil is typically amber and transparent. When it needs to be changed, it may appear dark and sludgy.
To care for your engine, you should also follow the oil change maintenance instructions in your owner's manual. If your vehicle uses conventional oil, in general you should schedule an oil change between about every 7,500 and 10,000 miles. If your car calls for synthetic oil, you may be able to go up to 15,000 miles between oil changes.
---
Our On-Site Service Center & Mopar® Parts Department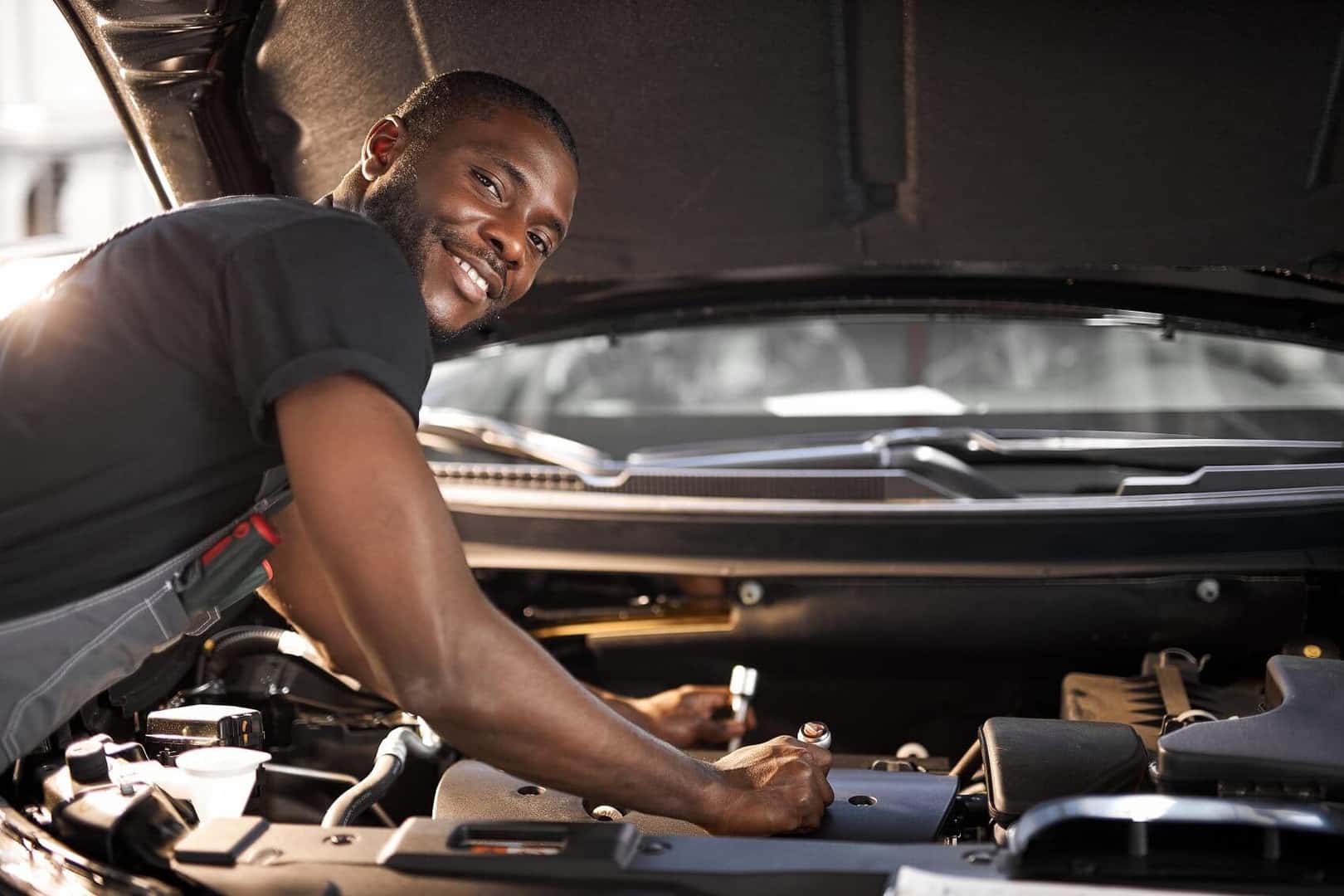 At our service center, we have a team of highly trained technicians who will use state-of-the-art equipment to figure out what's going on with your car, fix it, and get you back on the road as quickly and safely as possible. For your convenience, you can schedule service online.
With every replacement or repair that we do on your vehicle, you can also rest assured we use only authentic Mopar® parts. These high-quality components will fit in perfectly with the other components of your car, truck, or SUV.
If you like doing automotive repairs at home, one of our parts specialists can help you order the Mopar® parts you need.
---
Schedule Engine Service Today
Our team is here to help you continue moving forward safely for miles to come. Contact us at Rockwall CDJR to schedule a service appointment near Rockwall, Terrell, Rowlett, and Wylie, Texas, today!
---