Yoga Studios near Rockwall TX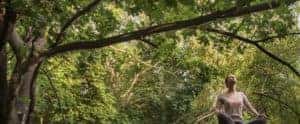 Whether you're looking to relieve overload, maintain a healthy weight, or simply looking for a fun new hobby to explore, there's a lot of great reasons to try yoga. Whatever your experience level or commitment, there's a style and studio out there that can fit your lifestyle and have you warrior-posing in no time.
So, if you're considering this fun alternative to your normal workout, here's three of the best yoga studios near Rockwall, TX, to check out!
721 Yoga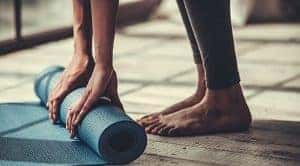 Often, one of the hardest parts of starting on a path toward good health is finding activities you enjoy. At 721 Yoga, their mission is to provide a space where people can: "Fall in love with taking care of yourself. Body. Mind, Soul." Various classes include restorative yoga and meditation coaching, to more cardio-driven Vinyasa flow where students can target specific areas of their health in a friendly and supportive environment.
Regular drop-in classes are conducted during the weekdays at multiple locations around the region with special outdoor classes held on Wednesday evenings at Anderson Bonner Park. Private lessons are also available for those who desire more personalized attention within the comfort of their home or office.
Grateful Yoga
Often, getting started is the most difficult part to beginning a new exercise routine. The instructors at Grateful Yoga understand this well and design most of their classes with beginners in mind. So, whether you're a yogi master or can barely touch your toes, you can expect to find a supportive and welcoming environment inside each class.
Grateful Yoga offers both morning and evening classes Monday-Saturday with rotating workshops and specials events held on Sundays throughout the month. For those in search of holistic treatment, Grateful Yoga also offers acupuncture sessions provided by a fully licensed acupuncturist and holistic medical practitioner.
The Yoga Ranger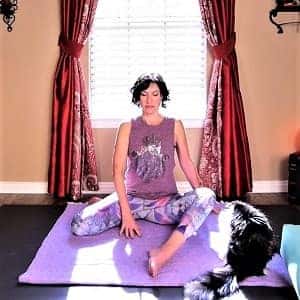 If you're interested in a smaller, community-oriented studio that's focused on providing a semi-private, personalized experience, then The Yoga Ranger might be the perfect spot for you. Located just a quick drive east from downtown Rockwall, this welcoming and pet-friendly studio offers everything from full-body Vinyasa strengthening and stretching to candlelight Yin Yoga that focuses on releasing muscle tension and improving mobility.
Yoga Ranger also offers a full list of free online courses to help initiate those just getting started on their journey toward a more balanced mind, body, and spirit. Private one-on-one or small group sessions are also available and can be taught either in your own home or preferred location.
Grab Your Mat and Schedule a Class Today!
Now that you know a little bit more about the best yoga studios near Rockwall, TX, it's time to check them out for yourself. Stop by any of these great locations or go online and schedule a personal consultation today!